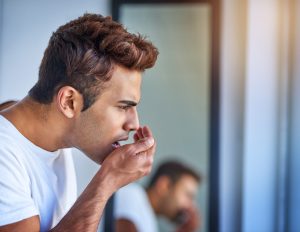 We all know what it's like to have morning breath. But those of us with braces may have morning breath that is a little stronger than most.
Dry Mouth and Morning Breath
The most common cause of morning breath is dry mouth. When you sleep, your body is not able to produce as much saliva. This is done so that you can stay asleep longer and not have to constantly swallow.
Why is saliva so important? Saliva is a crucial part of oral health because it washes away food and sugar particles left behind when we eat. This reduces acid and helps balance pH levels in the mouth. Read more on Braces And Morning Breath…