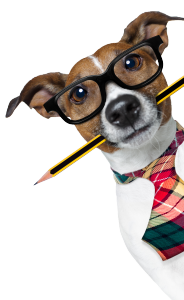 It's time for our newest contest at Honey Orthodontics! In conjunction with our pet supply drive for K9s 4 U (http://k9s4u.org/) we are holding an online Canine Word Scramble for our patients to participate in.
Below is a list of 15 dog breeds, their letters all scrambled up. Enter your contact information and your guess for each dog breed, then submit your form to enter the contest. One lucky winner will receive a $50 Target Gift card and a $50 donation to the charity of their choice.
While the contest is running we will be accepting donations of crates, pads, dog food, toys, beds, and blankets. Please drop off donations at Honey Orthodontics in Gurnee, IL.
Enter Here