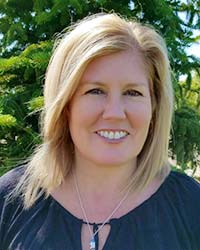 Kristi
New Patient Coordinator
As the New Patient Coordinator, I enjoy being the first contact with patients and welcoming them to our practice! I love the fun and positive environment at Honey Orthodontics. I grew up in Gurnee and have lived here with my husband Dave, and our two sons for many years. I stay busy in my free time hanging out with family, walking our dogs, working out with friends, and reading.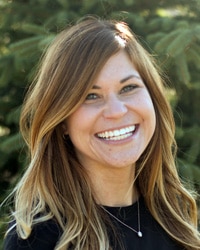 Stacie
Treatment Coordinator (Director of First Impressions)
My award-winning smile came from this very office, which makes it very easy for me to welcome new patients and make them feel right at home! I really enjoy giving new patients a tour of our state of the art office. I will take diagnostic photos and digital x-rays that will assist the doctor in making a thorough diagnosis of any orthodontic conditions present. We will discuss all treatment options, go over insurance and make sure all of your questions are answered. My favorite part of my being on this team is watching how braces build confidence and self-esteem. It makes me so happy to be able to be part of a team that makes smiles that last a lifetime! When I am not at the office I love to spend time with my precious little girl, biking, and doing anything outdoors.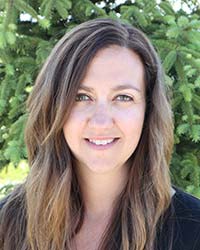 Amy
Financial | Insurance Coordinator
As the financial and insurance coordinator, most of my duties are behind the scenes handling the insurance and financial aspects of patient accounts. Although you may not see me at your regular appointments, I am always happy to answer any questions regarding your account, insurance benefits, or discuss payment arrangements. I truly enjoy coming to work each day, and appreciate being a part of this enthusiastic, dedicated, and fun team. I love seeing the final results of patients that have completed treatment, and the confident smiles they always leave with. I have been married for ten years, have three beautiful children and one puppy we adopted. In our free time, we love to go camping, boating and taking care of our backyard chickens!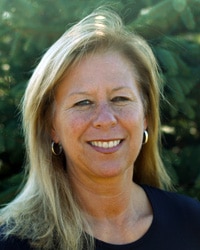 Tracey
Clinical Coordinator
My name is Tracey. I am the clinical coordinator for Honey Orthodontics. My goal is to make sure each patient is seen in a timely manner, as well as assisting the doctor and other members in completing the treatment required. I also strive to maintain and order prescribed appliances, equipment and other clinical supplies essential to maintaining our quality of treatment. Orthodontics has been my lifetime career. I have been fortunate to enjoy being a member of this extraordinary team for 15 years. I have an Associate's Degree in Dental Laboratory Technology, concentrating in Orthodontics. Finding my niche in the Orthodontic Profession has been challenging and rewarding. My goals are to help our patients achieve and maintain a wonderful healthy smile, as well as strive to improve and contribute to the success of Honey Orthodontics. In my free time I enjoy, spending time with my sons, daughter-in-law, and grandson, and other family and friends. I enjoy volunteering at my church, playing volleyball, being outside, and watching football. Go Pack Go!!!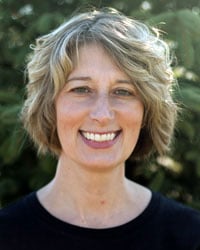 Becky
Clinical Assistant
As one of the newest member of the Honey Orthodontics team, I am so excited to start my orthodontic career at this practice.  I grew up in Gurnee, and I am thrilled to be back working in the area.  I graduated dental assisting school from Gateway Technical College, in Kenosha, in 2014.  I knew all along during school that I wanted to go into orthodontics once I graduated.  I love coming to work and knowing that I am helping patients get their perfect smile.  I have been married to my high school sweetheart for 23 years, and we have 2 kids and 3 fur babies.  I have met so many great families, and I can't wait to meet many more.  When I am not working, I like to read, garden and watch reality TV shows – my guilty pleasure!