From Teachers….
"I just wanted to say thank you for the awesome Dental Presentation you did last Thursday (Feb 21, 2013). The students loved it, and they learned so much about dental hygiene and the importance of visiting a dentist regularly.  Also, thank you for the goodie bags for the students and the prizes for the teacher raffle.  That was extremely generous of you!" Sincerely, Susan Frick, 2nd Grade Teacher, B.J. Hooper School – Lake Villa, IL
From parents of patients…
"My entire experience with Honey Orthodontics was wonderful.  Two years ago I was referred by our great dentist, Dr. Hosseini, for orthodontic treatment.  I wasn't sure what I was getting into, but Dr. Honey and her team discussed a detailed plan that would produce fantastic results.  Now, I have the greatest smile and my teeth look amazing!  Thanks to Dr. Honey and her team.  I loved going into your office, it's very welcoming and very professional.  Tracey, you are the best!, Desiree Kostylo, Waukegan, IL
---
"We LOVE Dr. Honey and all her staff!  They have been so friendly and Dr. Honey tool such great care of my daughter.  Her teeth looked so beautiful when she got her braces off.  Whenever we needed to make an appointment due to an emergency, they were always quick to get us in, no questions asked.  Thank you Dr. Honey for such a pleasant experience!" Erin Campbell-Great Lakes, IL
---
"I can't even describe how great this place is.  They have been so kind, understanding, and accommodating.  My son has been coming here since he was about 8 years old.  Being on the autism spectrum, sensitivity, especially oral, is a problem.  They are great with him, always explaining what is happening, why it is happening, and giving the time needed to prepare himself or adjust before the next steps.  If your kid needs ortho care, especially are on the spectrum, come here." Michelle Roberson, Gurnee, IL
---
"Dr. Honey and the entire staff are fabulous! At the age of 39, I decided I needed to go BACK and get braces AGAIN.  I had them for almost 5 years as an adolescent and my bite had increasingly gotten worse with age.  They were incredibly knowledgeable and took the time to explain my options.  Knowing our 9 year old will more than likely need braces in the future, I will not hesitate to take her to Dr. Honey and Honey Orthodontics.  They are the best!  They absolutely care about you as a patient." Jodine Tuman, Gurnee, IL
---
"Hands down the absolute BEST place for orthodontics!  The staff makes you feel more like family than doctor/patient.  Dr. Honey and the team are truly amazing, I can't sing their praises enough!  All three of my children have loved going to their ortho appointments,  as a parent getting the children to cooperate can often be a battle, but we never had to fight the kids because they enjoyed their experiences with the office every time.  Thank you Dr. Honey and staff for making my children have the prettiest smiles around."  Chesica Nevarez, Waukegan, IL
---
"Honey Orthodontics is absolutely outstanding!  Dr. Honey and her staff are so warm and inviting and put their patients first.  All three of my girls are patients there and they look forward to going.  They do an excellent job explaining what they are doing and make sure their patients are comfortable each step of the way.  The office is just beautiful!  It is clean and comfortable.  There is a great coffee/water station so parents can relax while waiting.  Honey Orthodontics is also invested in the community.  Dr. Honey participates in Read Across America Week at Millburn Elementary and countless other events in Gurnee and surrounding towns.  If you're looking for an orthodontist, you can stop looking!  Honey Orthodontics is the only place you need to look at!"  Denise Ide, Lindenhurst, IL
---
"We just entered the world of orthodontics, and it couldn't have been a more pleasant experience.  Everyone we have encountered at this office has made us feel welcomed.  My daughter has never once felt nervous going in.  They are sweet, calm, and  explain things so well.  It can be financially scary to start down this road, but they break down many options for you and offer several ways to save.  My daughter got her first expander this week, and that night they called to see how she was feeling and just to let her know they were thinking about her, and wondering if any questions had come up.  Really, I can't say enough.  Don't bother going anywhere else." Barclay Domier-Round Lake, IL
---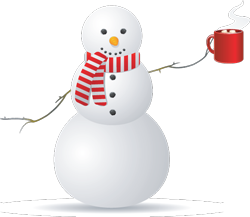 "Dr. Honey and her staff are fantastic!  My oldest daughter is getting her braces off today, and we couldn't be happier with the results.  Dr. Honey put together a comprehensive treatment plan that was affordable.  We are so happy with Dr. Honey that our 3 other children are being seen by her.  She has so may great programs and contests to encourage the kids that they love going in to see her and the staff.  There are a ton of options for orthodontia care, but I highly recommend Dr. Honey.  You won't regret it!" Kelly Reyes, Winthrop Harbor, IL
---
"I love Dr. Honey and her staff.  They are the nicest people EVER!!  The appointments are always on time, the staff are all so professional and truly care about their patients and their experience.  They celebrate each step of the process and have so many fun prizes and games to keep the kids involved in taking care of their smile!  Diane Bleck, Grayslake, IL
---
"Dr. Honey and her staff are so wonderful.  I came here back in January 2016 to start my Invisalign treatment.  Dr. Honey was very thorough from the very start, and informed me of everything that would be happening during my treatment.  She always made sure that I was comfortable and happy with my aligners, and made sure that I received the best possible result.  By the end of my treatment, I was left with my best smile.  She is a joy, and her staff is very pleasant and always smiling and ready to help.  I recommend Honey Orthodontics to everyone (even my family, my husband is a patient now too!)  Great place to have orthodontic work done! Added plus:  the office is very clean and Dr. Honey and her staff have nice decorations up.  They also give you prizes for things like completing your braces treatment."  Angela Benson, Gurnee, IL
---
"Both my kids came to Dr. Honey for their braces…and we love her and all her office crew! 8 years later I have two kids with beautiful smiles!  I cannot say enough about their professionalism and how personal this office is.  Very happy with their service and sad to see it end!  Thank you for our sweetest smiles!  Sherry McKeever, Lake Villa, IL
---
"Honey Orthodontics is the best!  We love Dr. Honey.  She is so sweet and all of the staff is so friendly and kind.  They are always on time, and extremely professional.  Both of my 2 oldest kids have had great experiences with Dr. Honey, and we love their beautiful smiles."  Rebecca Rautanen, Beach Park, IL
---
"I am very happy with Honey Ortho.  The entire staff is remarkable!  Dr. Honey is upfront and honest from the very beginning.  I truly feel like she genuinely cares for her patients.  I have zero complaints about this clinic.  Everyone is professional, accommodating, and pleasant!" Lindsey Dumas, Round Lake, IL
---
"I love Dr. Honey!  She made wearing braces feel amazing and so comfortable, and what an amazing staff!  I had braces for 2 1/2 years, and I loved every moment of it!!!  Come here, she's the best!" Gail Raghunanan, Chicago, IL
---
"After much research on the internet, we came in for our first consult w/Dr. Honey.  We were immediately greeted w/smiles & positive attitudes.  Here we are 18 mos later and the results are beautiful.  Love this office, sorry to have to end our ortho journey!" Shona Geier,  Gurnee, IL
---
"We are thoroughly pleased with our experience at Honey Orthodontics.  Both of our daughters had braces-so the process was pleasant, staff were professional, and Dr. Honey was awesome from beginning to the end!" Janet Stolarick, Lindenhurst, IL
---
"Very professional company, with a great atmosphere and staff always friendly and helpful.  Both kids always wanted to come to every appointment."  Frank Babcock, Lake Villa, IL
---
"Dr. Honey and her staff are the best!  Friendly and professional each and every time.  Both my boys had their braces with Dr. Honey."  Amy Bless, Gurnee, IL
---
"Dr. Honey and her staff are wonderful.  We were always comfortable asking questions and the staff kept us well informed.  It was a great experience for my son and us." Mary Meves,  Lindenhurst, IL
---
"I have had three children in braces and all under Dr. Honey's care, I have been extremely happy with treatment and the office staff."  Lisa Ulrich, Lake Villa, IL
---
"From the moment we walked in the door, the staff at Honey Orthodontics has made getting braces a fun and exciting experience.  We love the themed office decorations, raffles at every visit, my future patient pic on the wall and the celebration when treatment is complete.  My 3 kids have attended the fall party at Krolls, rode the parade float & attended Frosty Fest w/Honey Ortho.  I love that Dr. Honey gives back so much to the Gurnee community, especially the Sweetest Smile at the Gurnee community pageant.  We have and will recommend Honey Orthodontics to our friends and family."  Casey Newcomb, Gurnee, IL
---
"Very pleased with all aspects of ortho care.  Dr. Honey and staff made us feel special from the first appt.  They have gone above and beyond in making my kids experience with ortho comfortable! I will definitely recommend to others!"  Gina Amidei,  Wadsworth, IL
---
"Our family has enjoyed being part of the Honey Orthodontics family.  We evaluated and met three orthodontists prior to treatment and decided on Dr. Bard/Honey Orthodontics.  Our boys enjoy going to appointments, appreciate the experienced staff, and know how important it is to take care of their smile."  Coleen Wattleworth,  Lake Villa, IL
---
"Dr. Honey and her staff are warm, welcoming, and professional.  My girls always have a good experience and their teeth look beautiful.  So thankful for Dr. Honey and all the women here."  C. Richford, Lake Villa, IL
---
"Our experience of Honey Ortho far exceed.  The staff was very friendly and you could clearly see in their faces they loved their jobs.  Thank you to each member of the Honey Ortho staff for making this a wonderful experience! – Mrs. Luis Saucedo, Gurnee, IL
---
From our patients…
"I got my braces on as a freshman in high school and had tons of gaps and crooked teeth. Now four years later they look just perfect. I never thought my teeth would look this good. Thanks so much Dr. Honey and Dr. Bard! I can't ever thank you enough for my beautiful smile!" Elizabeth Bishop – Zion, IL
---
"Dr Honey made my experience with braces so much fun. I was scared at first but with the excellent, fun-loving, friendly staff, I forgot about it! Anyone who is considering getting braces should look at this flying high orthodontist!" Sangjun H.
---
"I love my retainer! When the lights went out in my classroom I used my retainer to finish my homework, because my retainer is glow in the dark!" Darren W.
---
"Everybody is cool here and I do recommend coming here for your braces. All the ladies are dope!" Adrian D.