What is "Where in Gurnee is Dr. Honey?" It's the fun new patient contest that Honey Orthodontics hosted this summer. Dr. Honey traveled around Gurnee, taking "selfies" at local landmarks. We posted the photos online and asked our patients to determine where each photo was taken. The person with the most correct answers was our winner – and the prize was a big one! The winner is … Aron!
Congratulations Aron, enjoy your Phantom 3 Drone!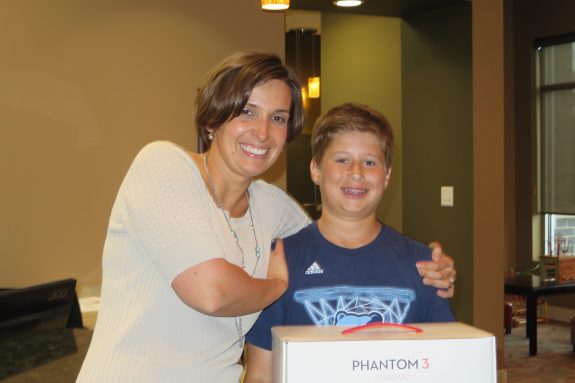 Don't forget to check back here in a few weeks to participate in our new contest. The next winner could be you!