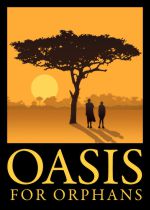 From October 19th through November 1st, 2014, Dr. Honey will be traveling to Kenya on a mission trip through the non-profit organization, Oasis for Orphans. Joining her on the journey will be Tracey, our clinical coordinator, and Stacie, our treatment coordinator.
They will be providing dental cleanings, exams, and some restorative work to the orphans of Kenya. They, along with other dental professionals in the area, have unselfishly donated their time to help these wonderful children in need of dental care.
"We have a soft spot in our hearts for kids because [husband] David and I have four children under the age of six years old," said Dr. Honey. "We are so thankful that they are happy and healthy and we want to give back a little bit."
Two weeks might seem like a long time for this team of professionals to be away from their practices, their families, and the conveniences to which they have become accustomed, but they have become convinced that they are exactly the kind of people Oasis needs to change the future of orphaned children in Kenya. They are humble servants, offering their time and skills to bring tangible and relational smiles to deserving children.
Oasis for Orphans is a different kind of non-profit. For the last 10 years, Oasis has provided residential care and a holistic development program to orphaned children in Kenya. Their sponsorship model connects children with a family in the U.S. who financially and emotionally support the child. They value long-term relationship over short-term fixes, cultural preservation over Americanization, and communities as partners who take ownership for orphan-care solutions.
Oasis for Orphans was created in 2004 by a couple of families from the Chicago area who saw the need to help these children in Kenya, more specifically the children in the Trans Mara region.  These families traveled to this area, and saw the need to help the orphans. When they returned to Chicago, they formed the organization, Oasis for Orphans. They now help and care for 98 orphans in the orphanage that they built with the help of The Chapel, which is a non-denominational church in Illinois.
For more information about the organization of for ways that you can help these children, please go to www.oasisfororphans.org.
Safe travels for Dr. Honey and her team!