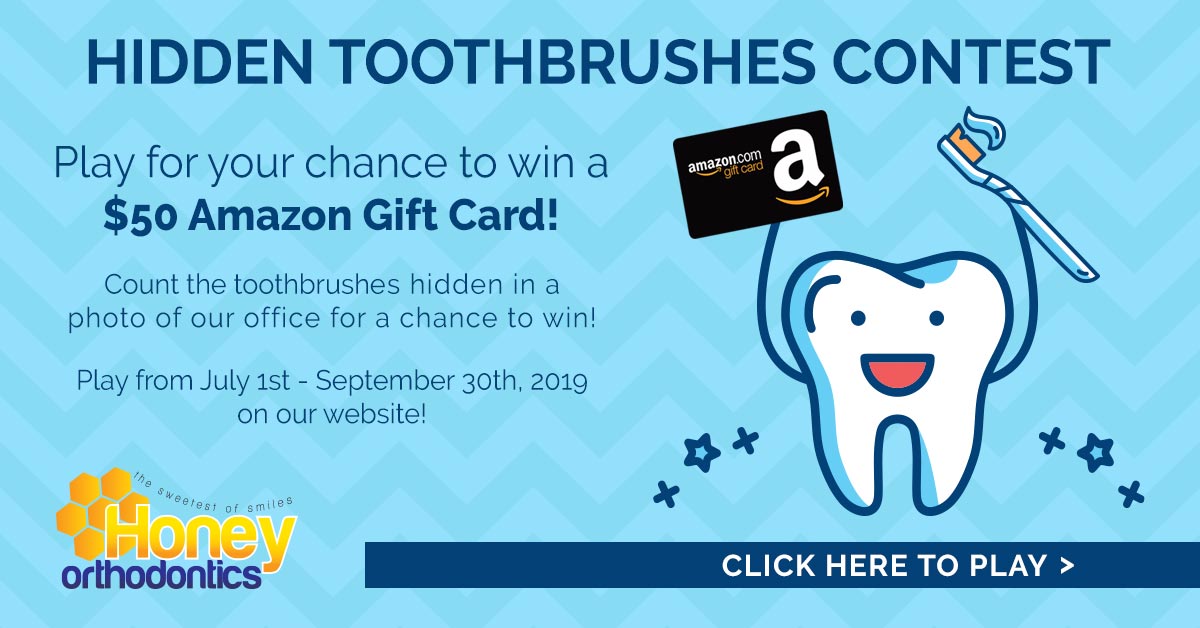 Put your eagle-eyes to work and enter a chance to win a $50 Amazon Gift Card!
Honey Orthodontics has hidden several toothbrushes in a photo of our office parking lot. Guess the correct amount, and you'll be entered a drawing to win a $50 Amazon gift card (perfect for back-to-school supplies!) Look closely… you may have "missed a spot!"
This contest runs through Monday, September 30th. To enter, head over to our Contest page!
We hope all our patients are enjoying their summer vacations!