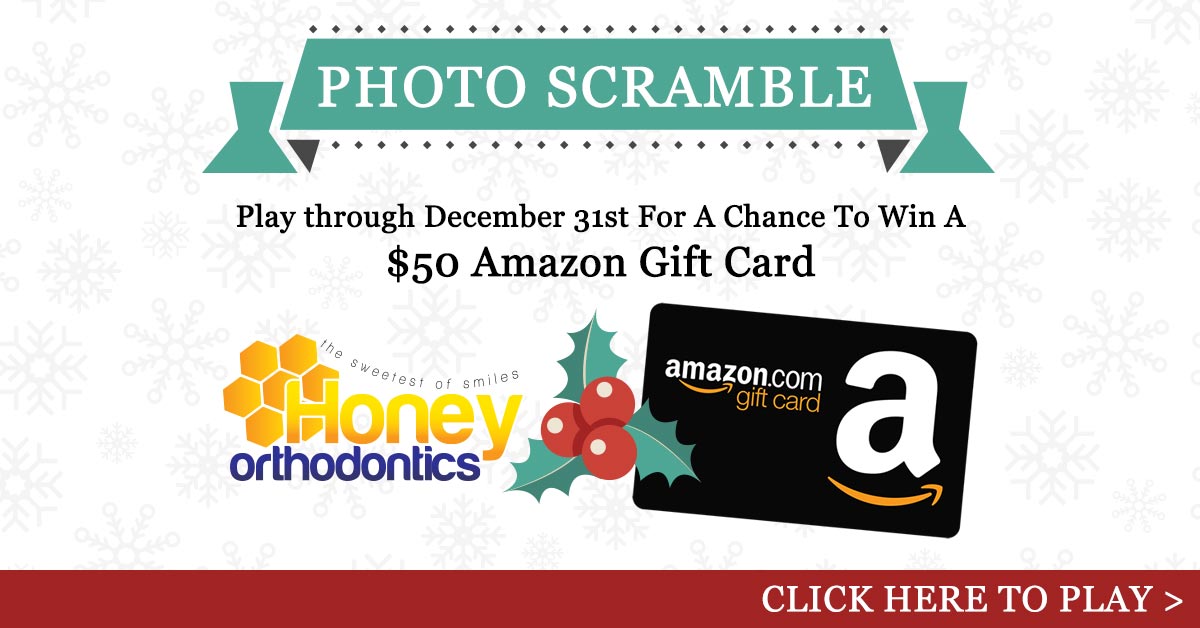 The year 2019 has flown by, and the team at Honey Orthodontics is ready to welcome the 20's with a holiday-themed contest – the Photo Scramble!
Head over to our Contest page to try your hand at unscrambling the sections of a photo depicting Dr. Honey and her family posing with Santa Claus! If you successfully unscramble the photo, you'll be entered into a random drawing for a $50 Amazon Gift Card. Start the New Year off with some spending money!
This contest runs through December 31st. If you have any questions, please contact our office!
Thank you to all our patients and their families for making 2019 another stellar year for Honey Orthodontics. We hope you all have a terrific holiday season!