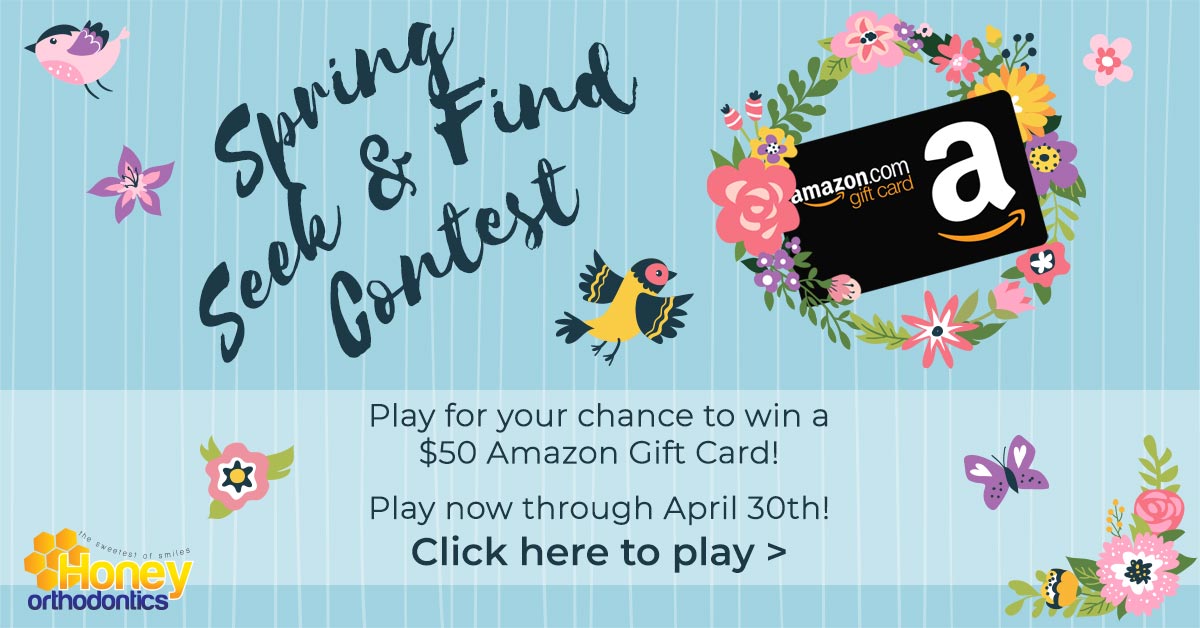 Our sights are set on spring and we're ready to plow through these last few weeks of winter! Get psyched for the warmer weather by trying your hand at our "Spring Seek & Find Contest!" You could win a $50 Amazon gift card!
Floral Wreath Fever
We've hidden a number of floral wreaths throughout the pages of our Honey Orthodontics website. Click through every page on our site and keep track of how many wreaths you find. Enter your guess on our contest page. If you guess the correct number, you'll be entered in a random drawing to win the Amazon gift card. Be sure to inspect every nook and cranny of the site.
To play – head over to our Contest page. This contest runs through Thursday, April 30th.
We hope all our patients have a terrific spring!