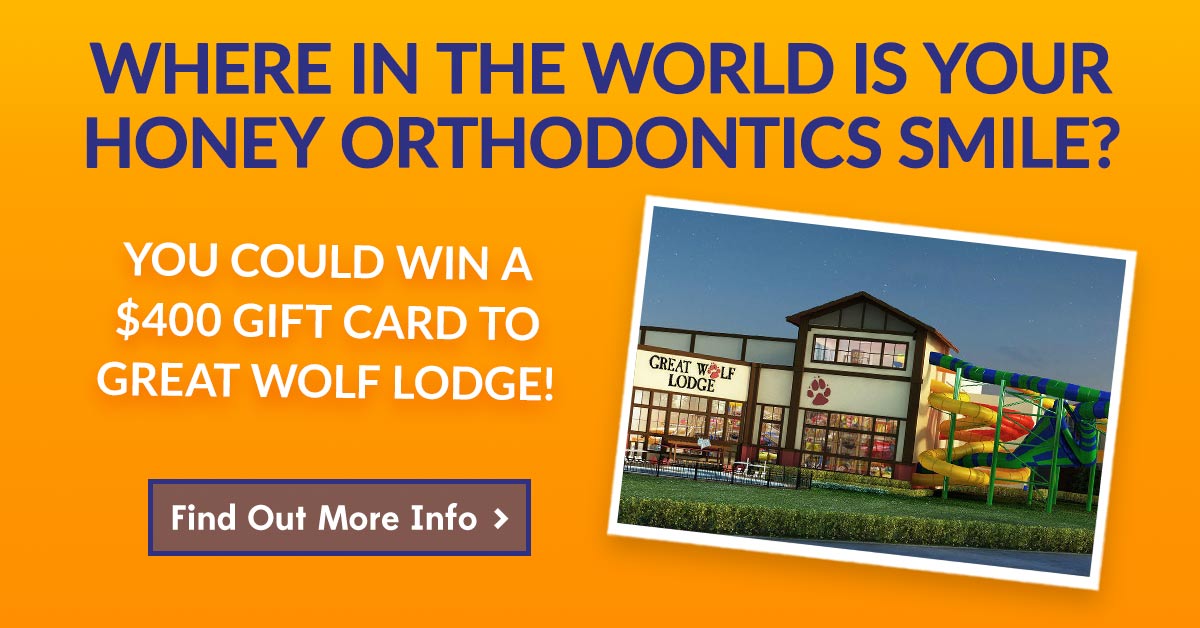 School's out, and we know our patients are excited to go on vacation! Dr. Honey wants to know "Where In The World Is Your Honey Orthodontic Smile?" going to take you this summer?
We want to see a snapshot of your spectacular smile as you soak up the sun, sights, and sounds of the cool locations you visit! Enter your photo in one of the following contest categories:
Most Adventurous
Farthest Away
Funniest
General
We'll create a gallery of our favorite submissions for final online voting. Out of the top 4 finalists – the Honey Orthodontics staff will select one lucky winner to receive the grand prize – a $400 gift card to Great Wolf Lodge Illinois in Gurnee!
Feel free to get creative with your photo. The limit is one submission per patient. This contest runs from June 7th through August 23rd, with voting for the different category galleries taking place from August 24th through August 31st at 10 am.
More information can be found on our Contests page. We hope all our patients have a safe and happy summer.